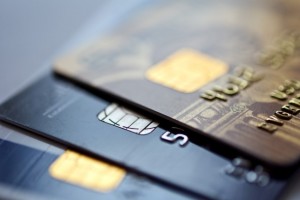 Slow going with EMV despite looming October 1 liability shift deadline
With less than a month to go for the October 1 EMV liability shift deadline, the pace of EMV implementation both at the issuer and merchant end continues to be slow. Surveys, industry reports and our conversations with banks and processors indicate a fractured environment. Large banks have moved forward with EMV for credit, while debit remains a work in process. National merchants are deploying EMV acceptance terminals but the rollout is not complete. Small banks, small merchants and debit appears to be most at risk. ATMs and gas pumps remain points of vulnerability. To be fair, the issue is difficult and there are multiple forces at play. EMV will address some fraud but not all – many countries that have migrated to EMV have experienced an increase in e-commerce fraud rates. Banks and merchants are dealing with competing priorities and limited resources and budgets. Mobile payments add another layer of complexity. Do banks invest in provisioning their cards into mobile payments wallets, or the issuance of EMV cards, or both? When mobile payments take off, does tokenization over-ride the security afforded by chip cards? Merchants are also in a quandary, particularly smaller ones. Many do not seem to believe that EMV will enable a more secure payment transaction. For them a new POS terminal represents new cost with dubious value. Should they move to EMV acceptance, or go to NFC, or support both along with mag stripe? Payments are not simple and industry transitions are never easy. Fraud, on the other hand, will simply not go away. In the U.S., it's an $8B problem – and growing!
Mobile payments: more from Apple, Samsung, MCX and Google
Apple Pay has 425 financial institutions and is expected to have 1.5MM acceptance locations by year end. Samsung Pay is running a U.S. beta with plans for a commercial launch end September. MCX is getting ready for a public pilot. There are unconfirmed reports of Android Pay about to hit the market. Obviously lots of activity, or at least seems to be the case. Apple Pay which is coming up on its one-year anniversary is seeing tepid volumes despite all the cards provisioned. Of course, acceptance has been challenging given the lack of NFC terminals and common wisdom says that usage will pick up as more NFC terminals are deployed. We should get an early read on the importance of a mobile-ready merchant infrastructure in stimulating transaction volumes as Samsung Pay comes on stream. However, we believe that it will take time for Samsung Pay to scale on the issuing side – consumers get new phones, banks sign up, processors queue up clients, etc. MCX may move faster given a more captive issuer / merchant network but it has its own complications given limited utility and potentially waning merchant sentiment. Clearly lots of activity. In turn, an increasingly complex situation for banks with high disruption potential. Fundamentally, banks need to address the long-term and strategic questions of mobile payments monetization, relevancy and customer engagement. While many banks are focused on short-term and tactical issues, we believe winners have a broader perspective built around creatively leveraging a new customer engagement platform enabled by the wallet providers.
"Frictionless" digital commerce is hot and trending – the age of contextual commerce
'Buy' buttons and instant check out buttons are all the rage. Conceptually they take a page out of the old 'card on file' playbook but with a modern touch. This month Visa and PayPal announced the expansion Visa Checkout and One Touch services respectively. In fact, PayPal acquired Modest, a mobile commerce company, to further build out 'Buy' buttons and contextual commerce. This comes on the heels of Pintrest's Buyable PINs, Google's Purchase on Google and American Express' Amex Express Checkout that were rolled out over the last few months. If anything, we should see increased momentum in this space. According to the Commerce Department, e-commerce sales for Q2 grew 14% YoY to reach $84B and now account for over 7% of total retail sales. Mobile, connected devices and changing consumer buying habits will continue to drive these numbers up. A Personal Buy app / button that works across media, devices and sellers ring fenced with privacy settings could be interesting – potentially a way for consumers to regain control, anonymity (if so desired) and a channel to monetize their own data.
Ali Raza is a Principal and Payments lead at CCG Catalyst. Follow CCG Catalyst on Twitter and LinkedIn.