Why Is Active Mobile Banking Use Growth Declining at the Big Three?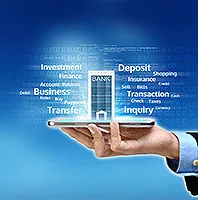 UserTesting studied why the top three largest U.S. banks, Bank of America, JPMorgan Chase, and Wells Fargo, have experienced a gradual decline in the growth of active mobile banking users.
In the process of its analysis the Mountain View, Calif. based UserTesting, which provides on-demand customer insights, learned greater digital engagement directly affects a financial institution's bottom line.
To provide an in-depth analysis of what is delighting or frustrating mobile banking customers, UserTesting published the "Banking Mobile Customer Experience Index," a competitive benchmarking study comparing the mobile app customer experience of BofA, Chase, and Wells Fargo. Three hundred customers evaluated the mobile banking apps based on five factors – ease of use, speed, credibility, aesthetics, and delight.
Key findings from the report include:
The overall highest-rated banking app was Bank of America, given the speed at which customers could perform typical banking tasks. Some noted that using the app was much faster and easier than visiting a brick-and-mortar branch.
The lowest-rated banking app was Wells Fargo, due to customers experiencing extreme difficulty in navigating to their monthly online statements. The frustration customers felt while attempting to complete this task negatively influenced their entire experience.
Finding and setting up fraud alerts was the lowest-scoring task, and the most difficult task for consumers on the mobile apps (with the exception of viewing statements on the Wells Fargo app). Customers disliked the lack of clarity around where to find alerts, and for many, the alerts feature did not work.
Aesthetics was the highest-scoring factor, due to all the financial institutions apps' overall modern, attractive, and professional-looking visual branding. Common adjectives customers used to describe the apps were: "clean," "clear," and "consistent."
Delight, the lowest-scoring, and most elusive factor because customers expected straightforward information about fraud alerts and therefore their expectations went unfulfilled. All three bank apps showed low scores for delight.
"Customer experience is important to every company's success, and positive experiences with digital products across all industries have raised the bar for customer expectations. The pressure is especially high in financial services," the index said. It added that while mobile banking projects to surpass 60% of households, all three of the largest U.S. banks saw a gradual decline in growth of active mobile banking users since 2012. "Retail banks are not only competing against each other for customers' business but are also being held to standards of excellent digital and in-person customer experiences set by other industries."
The Index also revealed the incentive for the financial institution to drive greater digital engagement directly affects their bottom line. "Bain found that each time a customer calls or visits a retail bank, it costs the bank $4; however, if that same transaction is completed on a mobile app, it costs only 10 cents. The challenge is that large banks have seen a decline in growth of mobile banking customers."
UserTesting found when it came to common tasks, like viewing an account balance or transferring money from one account to another, participants were satisfied with the experience. However, when it came to more intricate inquiries, like setting up a fraud alert, all three banks fell short. Poor experiences with these tasks hurt the participants' perception of the entire app.
Delivering a consistent customer experience across platforms also affected satisfaction. Many participants in the study compared the bank's desktop experience to the app, assuming they would be similar, and were frustrated when functions were not in the expected location.
---
For more articles like, "Why Is Active Mobile Banking Use Growth Declining at the Big Three?," subscribe to CCG Insights by CCG Catalyst Consulting Group.