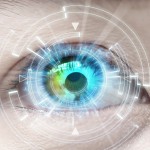 Biometrics continues its steady march into financial services. About 50 financial institutions around the world are beginning to implement biometric authentication at their contact centers. Among their online security innovations, financial institutions have started to replace traditional knowledge-based passwords with biometric authentication.
For example, HSBC announced a roll-out of the new technology to its 15 million U.K. customers over the next few months. The bank is introducing biometric tests for its customers, letting account holders access online banking using their fingerprint or their voice. People who use phone-banking services can register their voiceprint with the company instead of using a regular password. Special voice biometrics technology will analyze a customer's voice when they call the bank.
Customers with Apple's Touch ID will be able to access their accounts on their mobile phones using their fingerprints. HSBC did not have an estimate for how many of its customers use iPhones.
HSBC customers who log into their accounts on computers also have to use individual fobs that give them unique password codes for each online session.
Customers in the U.S., Canada, Mexico, Hong Kong, and France will have the technology by the end of the year. Other markets will follow in 2017 and 2018. HSBC has nearly 50 million retail banking customers around the world.
At another financial institution, participants overwhelmingly approved of the $8.6 billion, Mountain View, Calif.-based First Tech Federal Credit Union's biometrics pilot last fall, according to the credit union.
During the pilot program, more than 200 First Tech employees tested MasterCard Identity Check's mobile app using artificial funds, and facial recognition and fingerprint biometrics tools, in a closed environment. Overall, participants found that biometric authentication was easy to use on its own (88%) and a clear majority found it to be even easier than password-based authentication (86%). More than 90% of participants said biometric payment authentication is something they could see themselves using on a daily basis.
First Tech employees verified the authenticity of online donations made to Children's Miracle Network Hospitals using the app's biometrics tools as part of the pilot. At the program's conclusion, participants offered their opinions on the technology and its ease of use.
The goal of the technology is to create ease and enhance convenience during the use of credit and debit cards for online purchases, while helping to ensure the security of payments, First Tech said.
First Tech and MasterCard introduced the concept for the biometrics pilot program at the White House Cyber Security Summit held at Stanford University in February 2015. First Tech serves many leading technology companies and their employees, including HP, Microsoft, Agilent, Intel, CISCO, Amazon, Nike, CH2M Hill, Intuit and Google.
In addition, the financial institutions, PayPal added fingerprint security for money transfers among other new functions in the latest version of its Android and iOS app. In addition, PayPal said it improved fingerprint scanning for more devices. Logging in to the app via fingerprint scanning for Android and iOS is also a prominent feature of the update. The move is the first biometric step by PayPal since April 2014, when it announced a certified fingerprint-based authentication system for the Samsung Galaxy S5.