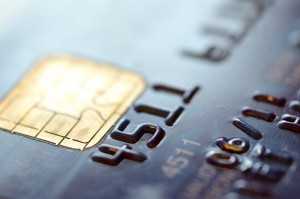 ACI reports that according to its recent EMV Readiness Survey, most consumers have not received an EMV card and general awareness / education levels associated with EMV are low. Of the survey sample, 59% had not received an EMV card and 67% did not have communication from the bank about EMV and its implications. About two-thirds of consumers who had received an EMV card did not know that the US was moving to chip and why they had received a new chip card. The survey findings generally mirror a recent Wells Fargo EMV survey and are disconcerting given that the October 1 liability shift date is literally days away.
Samsung released one-month usage numbers related to Samsung Pay in Korea that point to strong uptake and adoption. According to Samsung, since its August 20 launch Samsung Pay has handled over 1.5MM transactions worth $30MM. Given support for both NFC and mag-stripe terminals, Samsung Pay can be used at nearly all of the 2.3MM merchants in Korea. It will be interesting to note if merchant acceptance is indeed a key driver when Samsung pay launches in the US on September 28. While data is limited, international markets seem to be faring better when it comes to mobile payments – a survey from the UK indicates that after two months in market, 40% of eligible users have made a payment with Apple Pay.
Circle Internet Financial Inc. has received the first BitLicense from the NY Department of Financial Services. This license will now allow Circle to offer a payment service that can send, receive and hold US dollars in addition to bitcoin. The regulatory approval coincides with the launch of Circle Pay, a new text based mobile payments service that allows users to send / receive dollars without converting into and out of bitcoin – the conversion is handled by the service. While gaining a BitLicense is significant for Circle, there are mixed market and industry views. Some 'purists' have claimed that the license erodes the innovativeness of the digital currency and are choosing not to operate in NY state. On the other hand, the license is a regulatory step forward and according to the NY Department of Financial Services, 22 firms have applied for a BitLicense. In related, bitcoin news there are reports that Bank of America has filed for a wire transfer patent that leverages blockchain technology. Bank of America's bitcoin based wire transfer system would convert the sender's funds at a cryptocurrency exchange then send to another cryptocurrency exchange to be converted to foreign fiat currency before the funds are received.
Dwolla has expanded its 'Credit' product to allow for payments to friends and family. The Credit product previously available for merchant payments and underwritten by Comenity Capital Bank can now be used to pay friends and family (up to $500 in one transaction) via an email address and phone number. According to a Dwolla blog, the funds are made available immediately and there are no transaction or other fees; plus there are no interest charges if the borrowed funds are paid back before the due date. This is an innovative use of small dollar, real-time, un-branded transactional credit with some interesting possibilities for disrupting credit cards within digital wallets.
The Federal Reserve announced the approval of enhancements to the Fed's same-day ACH service. The enhancements are intended to align the Fed's same-day ACH service with recent amendments to NACHA's ACH operating rules and represent a progressive phased approach to the introduction of 'faster payments.' In Phase 1, ACH credit transactions will be eligible for same day processing, in Phase 2, same-day ACH debits will be added, and Phase 3 will introduce faster ACH credit funds availability requirements. The enhancements become effective September 23, 2016, and require receiving depository financial institutions (RDFIs) to participate in the service and originating depository financial institutions (ODFIs) to pay a fee of 5.2 cents to RDFIs for each same-day ACH forward transaction.
First Data is close to an IPO and is expected to raise $3B at a $20B – $25B valuation.  In related payment processing deal activity, Wordpay is expected to raise about $1.4B in its UK IPO selling 25% of shares. And, finally there are reports that Square has "imminent" plans to file for an IPO at a $6B valuation based on its latest funding round. The payments sector continues to see robust capital markets activity given ongoing shifts in the digitization of commerce and the current rate environment. In general, the share price of payments and fintech companies has held up well vs. the S&P 500 despite recent market volatility and multiples remain high.
Ali Raza is a Principal and Payments lead at CCG Catalyst. Follow CCG Catalyst on Twitter and LinkedIn.