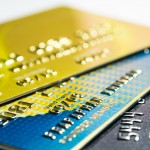 Market Commentary: 5-Year Growth at Regional Bank Credit Card Issuers
During 2010 – 2015, revolving credit balances improved steadily, growing from $839.4B in 2010 to $937.9B in 2015, representing an average annualized growth rate of 2.3%. Growth accelerated in 2015 with balances increasing 5.2%, and the positive trend remains healthy with YTD May 2016 balances at $953.3B.
In order to evaluate competitive positioning and performance relative to the market, CCG Catalyst analyzed receivables growth of 15 regional bank credit card issuers during the 2010 – 2015 time periods. We looked at the major super-regional banks with assets over $200B, as well as smaller regionals in the $50B – $100B asset category.
The findings reflect dramatically divergent performance between new issuers, which came to market in the post 2010 period, and banks with pre-existing credit card programs.  As a group, the 15 regional banks in our sample increased credit card assets by $3.8B in five years at an average annual growth rate of 7.8%, and increased share of industry revolving balances from 1% to 1.3%.  New issuers increased balances at an average annual growth rate of 65%, while banks with established programs lagged the market and peer group with a 0.4% growth rate.