Webinar: Consumer Research and Insights for Executives
Date:  November 26, 2018
Time:  10:00 a.m. MST  |  12:00 p.m. EST
Duration:  45 minutes
On Demand: This session is available on-demand
Gain fresh perspectives to understand your bank customers and learn the reasons why your bank needs consumer research and insights. The primary research presented in this webinar, exposes highly valuable consumer research and further describes the importance for learning and understanding that your customer base needs to go further than demographic insights, as this only grazes the surface of opportunity.
In this session, you will learn:
Three unique types of consumer research
Applications for consumer research and the relationship to banking
How to identify deeper insights into you customer base
The value consumer research provides and enhancement of customer knowledge that can be applied to strengthening the relationship with customers
Presenter: 
Tery Spataro, 
EVP, Director of Research & Insights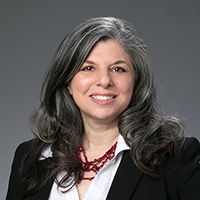 Tery Spataro oversees and shapes the research studies, lab curriculum, the design thinking process and experience that will help financial institutions, seeking new ideas and innovation, keep ahead of technological distributions and changes in consumer attitudes towards banking.
---
For more banking research like, Webinar: Consumer Research and Insights for Executives, subscribe to CCG Insights